Every experiment requires one variable to be changed, one variable to be monitored and all others to be constant. I was curious to see whether the pain I endure by epilating was worth it so I set this up. (FYI Epilator = electrical tweezer just like an electric shaver except instead of cutting, it pulls out your hair. Like pulling out eyebrow hair)
Epilator specifics:
Braun silk epi 5 which is wireless, each charge lasts quite some time, can be used in the shower and can be rinsed under the water without worry.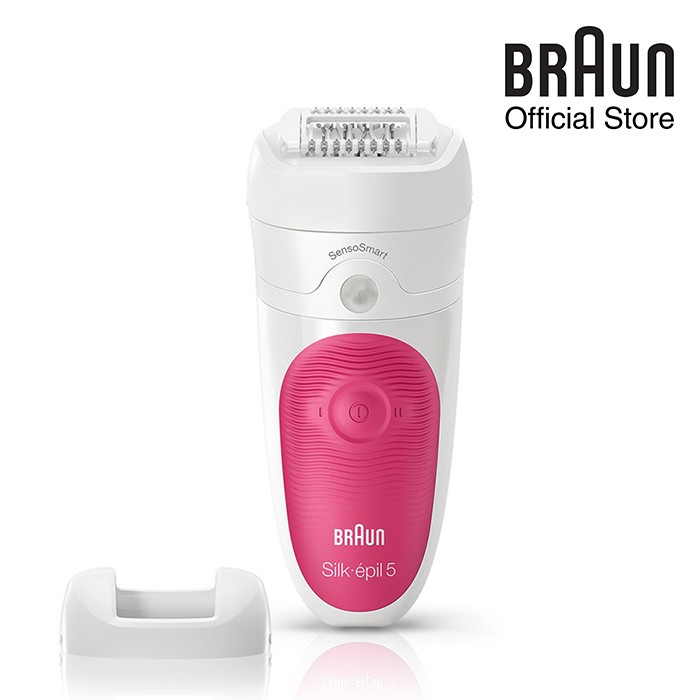 3rd August:
I shaved my right leg in the shower. Took me less than a minute because it was only from my knee cap to ankle. I didn't go above the knee.
I then epilated my left leg and oh god, this was painful and it took me more than 10 minutes. Using the massage cap that was provided was slower but it was less painful.  I had to wipe away the hairs with a towel, check for areas that I had missed and go over them again. Each area requires 2-4 strokes but the epilator is very powerful and noisy. That brrrr sound is loud! I kept it at the first speed with the massage cap to reduce pain as much as possible.
What no one warns you about the pain is that different areas of your leg have different pain sensations. The inside of my leg was relatively pain-free while my shin(anterior-front) was 5x more painful. The reason why my experiment stops at the knee is also because of this: the pain is torturous on the thighs. Be prepared to sweat a little because pain turns on the sympathetic response(basically pain makes you perspire). I heard you can use numbing cream to reduce pain but I can't be bothered to purchase one. Your girl is broke.
Immediately post shave and epilation, the shaved leg actually feels smoother but we're waiting to see how the hair growth is over the next few days. The reason I'm putting myself through an epilator is because pulling hair off from the roots reduces/slows down hair growth over the long term. Also, you're supposed to become tolerant to the pain but I'm not using it as frequently as I'm supposed to to become accustomed to the pain.
16 August
It's been exactly 2 weeks.
Hair growth is much much faster on the shaved leg than the epilated one! My two week epilated leg looks like 5 day shaved leg. The other important part of hair growth: there is uniform growth when you shave and the hair is coarse but epilation means there are areas of hair growth and areas with less.  It's patchy but feels less coarse. Is that good or bad?
How does this compare to waxing?
I don't know. I went from shaving to epilating.
Final thoughts: Your pain threshold determines how much you can get out of your epilator. You can use it on your upper lip too provided you're ok with the pain. The fact that the epilator is able to get to any curves means you can use it to remove hair on your fingers and toes, those curves that might be difficult to reach with a straight razor. Hair growth is slower but is it worth the time of epilating? It takes time!
To conclude, an epilator is wonderful when you're sitting through zoom meetings and classes, when your Prof drones on and on and you can just take out your epilator, pull out your leg hairs, get that pain and blood pumping to keep you awake and you also feel proud of yourself for being productive cause hey, you managed to stay awake in class AND get hair-less smooth legs.